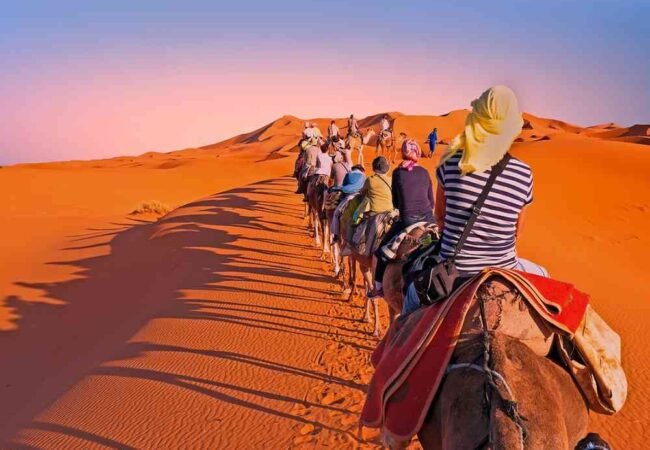 Jaisalmer camel safari tours
Jaisalmer camel safari is one of three popular desert safari tours, that we offer in Jaisalmer. Other 2 are Jeep Safari & Dune bashing with Quad bikes.
Choose the tour that interests you!
Our Jaisalmer Camel Safari tours:
45 minute Camel Safari Jaisalmer
Camel Safari with dance & dinner
Camel Safari with camp stay
Facilities provided:
Only Safari Package: Book only camel ride to see sunset Point at Sam dunes.
Safari + Camp Package: You may also book our Desert safari with a camp stay.

Jaisalmer camel safari tours
45 minute Camel Safari Jaisalmer
Arrive at Sam sand dune, at the desert camp. Our team is present to offer a camel safari ride at sand dunes of Sam at this point.
Best time for camel safari in Jaisalmer
Our Jaisalmer camel safari tour is available from 5 am to 7 pm, though the best time is between 4 pm to 7 pm, or 5:30 am to 9 am.
Camel Safari with dance & dinner
Experience a camel safari ride along with dance & dinner program at the camp.  The tour timings are:
Camel Safari: between 4 to 7 pm
Dance & dinner program: 7 to 10 pm
Camel Safari with camp stay
We offer camel safari + dinner & dance + camp stay at the camp. Also, you can add a taxi for pick up & drop from Jaisalmer city at affordable prices.
[contact-form-7 id="7467″]
Also view our: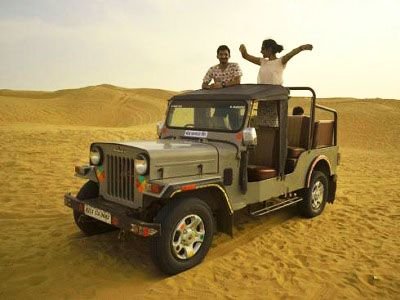 Jaisalmer Jeep safari
Along with Camel safari, checkout our Jaisalmer Jeep safari tours.
Jaisalmer desert safari
View our Jaisalmer desert safari tours, with details on our camel safari, jeep safari & dune bashing.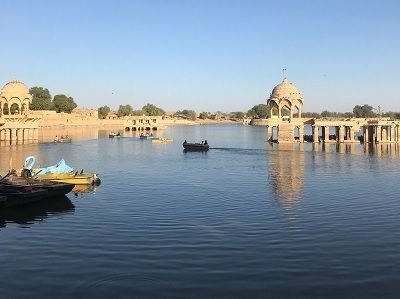 Jaisalmer tour package
View our 2 days to 5 days tour package for Jaisalmer, along with Jodhpur. View by clicking the button below.
Jaisalmer car rental
Coming to Jaisalmer from any other city, or want a cab to roam within the city; our car rental services are at your disposal. Book a cab at the best price now!
CALL +91 63764 21821 for queries.
Desert Camps Jaisalmer
Desert camps in Jaisalmer Sam sand dunes and Khuri sand dune area are fascinating for most tourists. Have a trip to know the desert well.
Jaisalmer tourist sites
Have a look at our complete guide on Jaisalmer tourism, that share info on places to see in Jaisalmer, how to reach Jaisalmer etc.
Train for Jaisalmer
There are multiple trains between Jaisalmer and Delhi. Feel free to contact us for train options from Gujarat, Maharashtra etc at +91 63764 21821