Car Rental Jaipur by Rajasthan Royals Holidays
Car Rental Jaipur | For travellers planning to rent a car in Jaipur, Rajasthan Royals Holidays has a range of cars with commercial license, insurance and drivers who are from Rajasthan, with a minimum of 2 to 20-year experience of driving.
CALL +91 63764 21821 FOR THE BEST CAR RENTAL DEALS
Car rental for 4 Hours
Our 4 hour package within Jaipur is very cost efficient.
Car rental for 8 Hours
Hire a cab for 8 hours in Jaipur, with professional drive at competitive prices.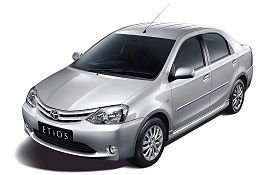 Outstation car rental
Planning an outstation tour from Jaipur? Our taxi services are at your disposal. Book them now.
Airport Pick Drop
Book a cab to pick or drop you at Jaipur Airport or railway station.
6 popular trips that we offer in car rentals
Khatu Shyam Temple
Khatu Shyam Ji is just 90-100 km from Jaipur, and we love to offer our cabs for this holy trip at best price and local drivers.
Salasar Balaji temple
Along with Khatu Shyam Ji, visit the famous Salasar Balaji temple which is 180 km from Jaipur.
Jaisalmer & sand dunes
Planning to visit the sand dunes in Jaisalmer from Jaipur? Then Rajasthan Royals Holidays is available at your service.
Lake City Udaipur
Visit the Lake City of Udaipur from Jaipur by hiring our cars and drivers at best price.
Hill stations
Rajasthan Royals Holidays offer cars for a tour of Hill station from Himachal, Uttarakhand & J&K.
Agra city
Explore the city of Taj Mahal in Agra from Jaipur with our car rental service.
Rishikesh Uttarakhand
Plan a holy and water rafting tour of Rishikesh from Jaipur with us.
Vaishno Devi
Rajasthan Royals Holidays have good experience drivers for travellers planning a tour of Vaishno Devi from Jaipur.
More Packages
Car rental in other cities
And if you even need car rental service in Jaisalmer, Udaipur and Ranthambore.