Car Rental Jodhpur from Rajasthan Royals Holidays
Car Rental Jodhpur | Interested in hiring a car and driver? Then book one from our award-winning local Jodhpur Jaisalmer tour company, Rajasthan Royals Holidays.
From us, you can hire cars & driver for pick/ drop, 4 hours, 8 hours, 12 hours, whole days or multiple day trips from Jodhpur.
You can call us, or view our popular taxi tours below.
Car hire for 4 Hours
We book a 4 hour car for rent with base fares. It is mostly booked for Pickup/ Drop from Jodhpur Railway Station or Airport.
Car hire for 8 Hours
You can hire cars for 8 hours Jodhpur city tour & extended till 12 hours by paying an additional fee.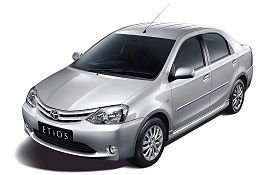 Outstation Car hire
You can book our cabs to visit Jaisalmer, Udaipur, Jaipur or any other city at a fixed per km fare of:
Rs 9 per km for sedan
Rs 11 per km for SUV
Minimum 1 day fare for 250 km
Same day tour
We suggest many same day taxi tours from Jodhpur, where you can leave by morning & come back by night in Jodhpur. Like:
Jodhpur Osian taxi tour
Jodhpur Ranakpur taxi tour
Jodhpur Rohetgarh taxi tour
Jodhpur Khimsar taxi tour
Popular trips for which our cars are booked
Jaisalmer
Car Rental Jodhpur | Book our cab from Jodhpur to Jaisalmer, at best prices (with driver).
Udaipur
Udaipur is 250 km & 5-hour drive from Jodhpur, & a very popular tourist city among travellers.
Jaipur
Jaipur is 350 km from Jodhpur, & on route sites are Pushkar and Ajmer, a must visit ones.
Bikaner
Bikaner is 250 km away from Jodhpur, and you can plan a trip of Jodhpur, Jaisalmer & Bikaner.